Hackers
It's strange that, in Mauritius, some people freak out on hearing the word 'Hacker'.
Weird, but true.
In Mauritius, there's a small team under the name hackers.mu who are doing their best to push youngsters to code. I am one of the new recruit of this team, and I really liked their way of doing things.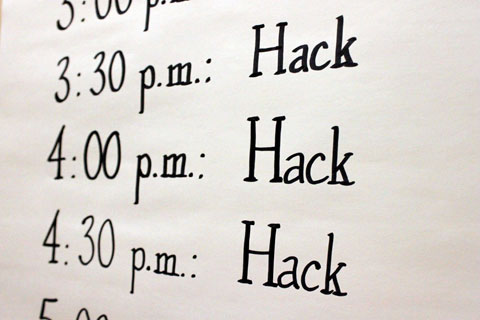 As I said, there's no need to panic when you hear the word hacker hereafter. A hacker is someone who hack with intention of helping others, for example, breaking into a computer system by penetrating the security of a user and using this leaked information for a good purpose.
The reason why people freak out upon hearing this term is that they misunderstand if with the term cracker.
That being said, I think every youngster should be encouraged to become hackers. Programming should become a compulsory topic in every school, because we're quickly advancing into a world of technology.
Actually, learning Web Design was my past-time during the holidays. I, then met one of the members of the team hackers.mu, who eventually, guided me to Linux, more precisely, Ubuntu(distro of Linux). They also invited me to a Hackathon, where we were monitored by Logan(member of hackers.mu). That was a good experience, whereby, I learned lots of interesting things :)
Hackathons should be organised more often everywhere because its great opportunity for peer networking. Also, when you make a group-work on a certain project, it's more like to become a big success, as everyone can give their point of view and it opens the door for innovative ideas. If you're new to programming, attending a hackathon might a very
good start for you to create a project from scratch. You should also bear in mind that there are challenges that should be taken into consideration because, somehow, it's part of the plan to help you think.
Everyone in this country should learn how to program a computer.. because it teaches you how to think.










---
Remember, there are lots of chances out there, but you gotta search for it. Hard work also finishes in Success.